Empowering Black, Indigenous, and People of Color Artists, Community Organizers, and Activists to bring about positive change in their local communities.
BIPOC artists, community organizers, and activists play a significant role in the movement towards black liberation. There is no livelihood in the community without Art and Culture. These revolutionaries brought us the Harlem Renaissance, the Civil Rights Moment, The Black Arts Movement, The Black Power Movement, Hip Hop, and the most contemporary, Black Lives Matter movement.
We want to provide the next generation of BIPOC artists, community organizers, and activists with the opportunities they need to master their craft to continue the efforts begun by cultural pioneers like James Baldwin, Langston Hughes, Claudia Rankin, Marcus Garvey, Malcolm X, Martin Luther King, Nina Simone, Jean-Michel Basquiat, Amiri Baraka, Askia Toure, Audre Lorde, Dudley Randall, Gwendolyn Brooks, Haki R. Madhubuti, Hoyt W. Fuller, Ishmael Reed, Larry Neal, Zora Neal Hurston, Maya Angelou, Nikki Giovanni, Rosa Guy, Sonia Sanchez, Assata Shakur, Gill Scott Heron, The Last Poets, Native Tongue, Public Enemy, Jungle Brothers, Fidel Castro, Che Guevara, Bookman, Nanny of the Maroons, Jean-Jacques Dessalines etc. 
We have to remain stringent in our commitment to promote, service, and provide platforms and access to Black artists, community organizers, and activists change in their communitie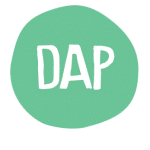 Rebel Cause Inc is collaborating with the Dorchester Art Project (DAP) to sponsor up to five hours of studio space at DAP for five BIPOC artists. Artists will have access to DAP equipment and performance spaces to begin, complete, or hone their craft. 
Rebel Cause Inc. will provide additional documentative support to catalog the processes of the chosen artists in residence.
Please submit your project proposal using the form below. 
Apply for Sessions at the DAP
Thrill Studios provides Boston's music community with an affordable space to record, rehearse, and gather (pre-pandemic and after!). Thrill Studios will provide recording and sound engineering services for each session. 
Rebel Cause Inc. is hosting twelve individual three-hour sessions. Apply below for a three-hour session at Thrill Studios.
Apply for Sessions at Thrill Studios
Rebel Cause Inc. calls for five muralists to design a mural for a commercial building in either city of Dorchester, Roxbury, and/ Mattapan.
Each muralist will be compensated $1000 depending on the size of the mural. Rebel Cause Inc. will cover the cost of supplies. 
DEADLINE: Closed
*Locations are to be determined.
Apply to Paint a Rebel Mural
For questions or concerns contact Artist, Community Organization and Activism Program Director Thamanaï Jérémie @ tjeremie@rebelcauseinc.org